I lurve the J.C, but can rarely afford (or justify) buying anything full price there. Also, I'm a sucker for a sale. So when the sales girl told me all the sale items were an additional 40% off, I got a little excited. I got really excited when I saw the Jardin Maxiskirt I drooled over in of the catalogues earlier this year. (The one I got is in dark blue.)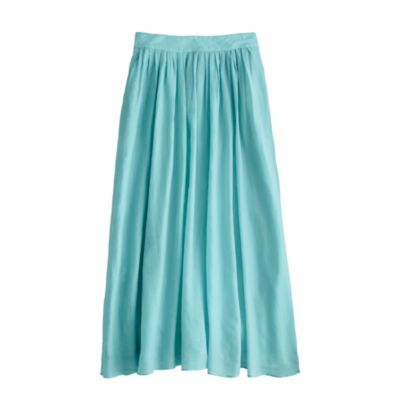 It disappeared from the sale site immediately after I found this image, so, no link.
And since the scuttlebut is that August is going to be worse temperature-wise than July, I got the most comfortable little red and white striped dress (pictured below in (obviously) different colors) which I'll most likely be wearing non-stop until October at the rate we're going here in the Midwest.
All for under $60!